Long Distance Cradle Head Camera For Infrared Marked Cards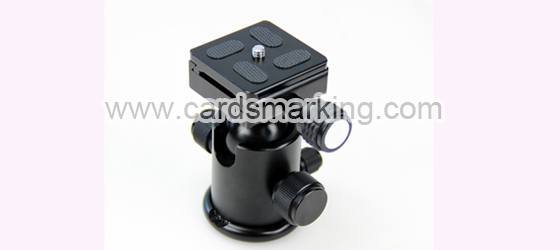 Cradle head play a big role in taking picture. It can Control the camera Omni-directional angle to facilitate shooting at different angles. So, to maximize the range of the working distance and read the invisible ink marks, we develop this cradle head IR marked cards camera.
This long distance used cradle head IR camera to see marked cards rotatable, so just with one cradle head infrared camera, you can see most of the game table in the poker room. In the long run that will decrease your cost in buy more fixed style marked cards cheating IR camera. You can pretend it as the spy camera or the cctv to watch out the condition of your room.
IR lens using the latest optical design and special optical glass material technology, eliminate the focal plane shift of visible and near-infrared light, so that you can see the human eyes invisible ink marks.
And for the working distance and working time of this cradle head cheat marks playing cards camera, we can adjust them according to your need.
Product Information
Scanning Distance: About 2m
Scanning Area: About 10cm
Transmitter: 2m
Battery life: 4 hours
Application: Poker Games
Write To Us:markedcardsinvisibleink@hotmail.com
cradle-head-infrared-lens-for-infrared-cards.jpg
Message
Name:

Jennifer Harding

2018-10-28 01:46:18

IP: 73.112.147.20

Content:

Interested in infrared contact lenses for green eyes. Price please?

Reply:

Hi, friend. Thank you for your enquiry about contact lenses at first, i have sent a message to your Email to you, please check and replay.
Name:

Louvenia Darosa

2018-10-17 22:23:59

IP: 104.144.183.111

Content:

Hello, interested the contact lenses for brown eyes and Modiano marked cards, price?

Reply:

Hello, friend. Thank you for your enquiry about Modiano cards and contact lenses, we have sent you a Email to you, please check and reply.
Name:

Pritam

2018-10-15 15:31:11

IP: 157.43.98.200

Content:

I'm interested in the contract lens

Reply:

Friend, about the details, we already sent the message to your Whatsapp. Please check and reply, thanks