Video Poker Analyzer CVK500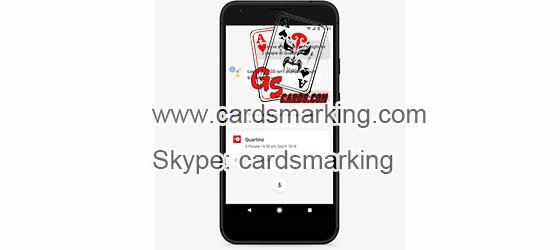 CVK500 poker analyzer is the latest poker scanner system of CVK series poker analyzer in the world. It is a great device for many poker games like Texas Holdem, Omaha or Blackjack, etc.
The difference is that CVK500 could be processed with single lens or dual scanning camera inside for scanning invisible ink secret marked cards. Due to the special camera, the scanning distance could be reached at 22-48 cm and the scanning width could be reached about 35 cm. If you do not want to use its built-in camera, it can work with other camera lenses like car key scanning camera or lighter scanner lens.
The CVK frequency of all-in-one CVK500 poker analyzer could be transformed to multiple frequency option. You can change the frequency with the help of remote controller, do not worry about so subtle operation that no one find the tricks of real mobile phone CVK500 poker analyzer. The other special is that common earpiece, Bluetooth one-to-one earphone or CVK500 poker analyzer come with headset can work with it. Besides, if you do not want to receive results by spy marked cards earpiece, you can change the ways of reporting poker results into time mode or image by remote controller.
With invisible ink barcode marking cards decks and CVK500 poker analyzer, it will enhance your winning to the largest extent.
Product Information
Configuration:
1. 1 remote controller
2. 2 batteries or 3 batteries
3. 1 charger
Application: Poker Games
Write To Us:markedcardsinvisibleink@hotmail.com
cvk500-single-lens-poker-analyzer.jpg
Message
Name:

James.Stacy

2018-07-01 01:49:23

IP: 172.97.18.144

Content:

How much is Brown and a set of blue contact lenses and ink?

Reply:
Name:

Carl

2018-06-20 10:49:34

IP: 24.40.96.162

Content:

Need Bicycle ultimate marked deck, plz contact me asap

Reply:

I have sent you the details about Bicycle ultimate marked deck by Email.
Name:

Waleed

2018-06-01 11:05:03

IP: 6.255.255.33

Content:

Interesting in car key scanning camera. Most importantly, this process will change the appearance of car key?

Reply:

I have sent you the details about car key scanning camera by Email.